Year 6 Residential School Journey
Every year in November the Year 6 children travel to Ashford in Kent for a residential school journey to The Kingswood Outdoor Adventure Centre. They take part in more than 15 different activities involving team building, co-operation and problem solving as well as high ropes and more adventurous challenges.
Kingswood is a fantastic opportunity for the children to gain confidence, face their fears and challenge themselves to move out of their comfort zones and try something new. By going away in November at the start of the last year of their Primary Career, this trip enables the class to bond and gel, and also allows the staff to understand the children's strengths and weaknesses and what they can expect from the children as their prepare for their last few months at the school.
Every child succeeds in a different way at Kingswood. For many it is the first time they have been away from home, and that can be a very challenging event for them. For others taking risks and trying new things can be the start of them realising their potential, and coming home ready to put what they have learned about themselves into everyday life in the class room.
The most popular activities are always those that really push and challenge the children. They thoroughly enjoy them all, but particular favourites are the 3G Swing, Indoor Lasers, Jacob's Ladder and Nightline. There are some photos of the children taking part in the activities.
Below is how the week unfolded and pictures were posted live - so they are in reverse order I'm afraid!
Wednesday
We are all up and stripping the beds and packing bags as we have to clear the rooms before the first activity. Everybody slept well again. Today the children have two activities before lunch - then the coach arrives. We'll post updates to let you know what time we expect to be back this afternoon.
Tuesday
Here are the children just before they head off to the Disco! I'm really sorry if your child has not appeared in many of the photos that have been uploaded. Unfortunately, we have been having a few technical issues with cameras.
It's been a fantastic day so far. Lots of the children have challenged themselves and are very proud of their achievements.
Another peaceful night. The children were in bed before 10pm this time and we had to wake them at 7.15am! Today brings a range of differing activities including Indoor Lasers, Jacobs Ladder, Abseiling, Aeroball, Fencing and Aerial Runway (Zipwire). And tonight is the Disco!
Monday
All of the children were in bed by 10pm last night and they slept soundly. We were up at 7 am to get ready for breakfast. Today's activities include Obstacle Challenge (which involves working as a team to complete a physically challenging course), the Climbing Wall, Archery, Shelter Building (which takes place in a small wood on-site), Fire Lighting (also in the wood). But first - room inspections!
Sunday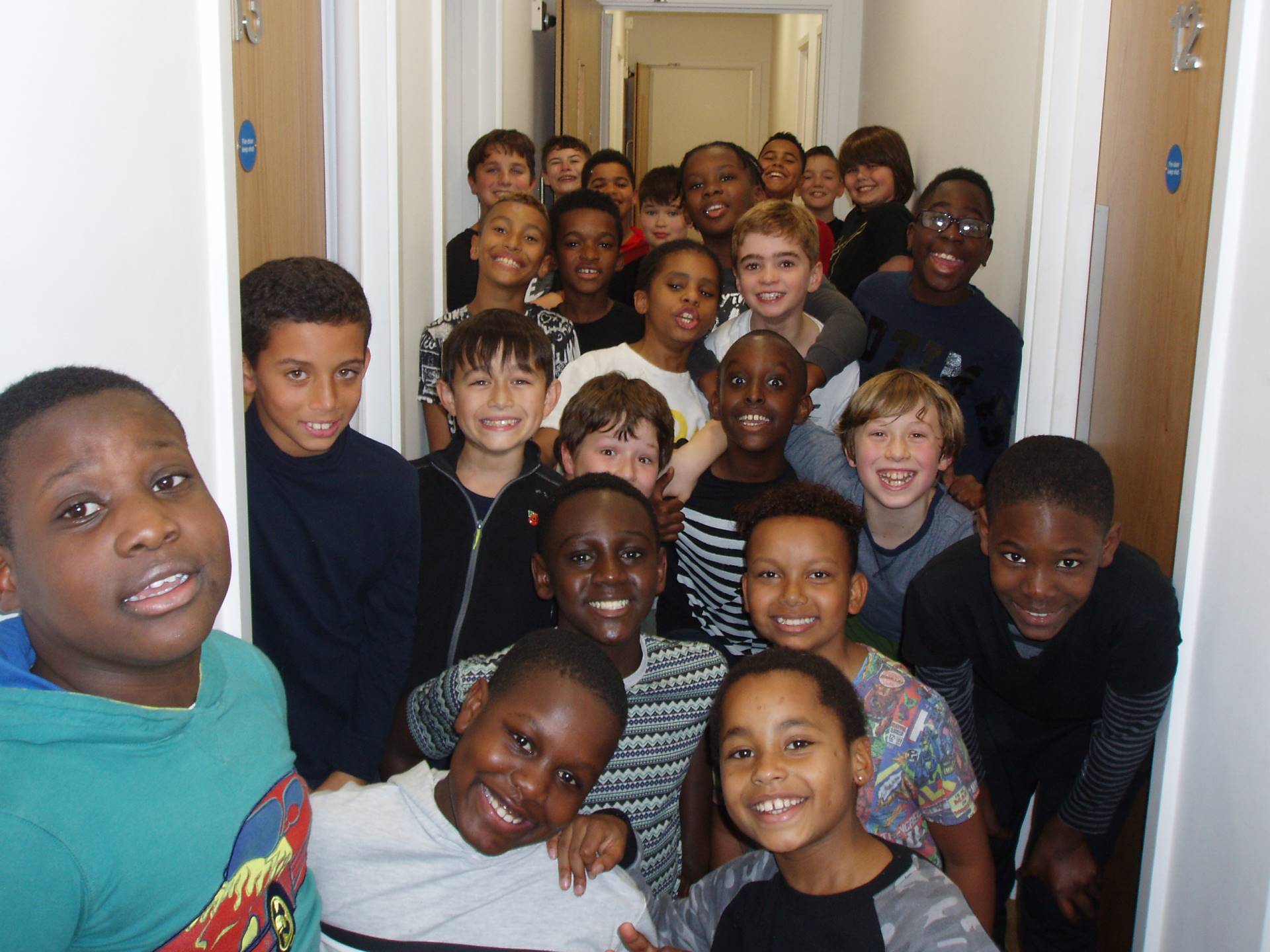 We arrived safe and sound at 2pm after a smooth journey. The children are busily making their beds! This evening they will be enjoying Nightline (where they are tied together, blindfolded and have to navigate an outdoor obstacle course), 3G Swing (where they are pulled back in a harness and released to experience the G Force) and Team Tech (working against the clock, teams have to complete a series of time-dependent construction challenges) and all this before they even get dinner!
After dinner it's time for Mini Olympics - self explanatory!