Our School Dogs -
Douglas, Charlie and Lola
You can see below lots of pictures of Charlie Brown, our old school dog. When Ms Harte
retired and moved out to the countryside, he went too and got a little sister called Lola! You can see her in the pictures below. We still see him and Lola sometimes when they visit London. But now we have a new school dog who comes in on Mondays, Tuesdays and Wednesdays, called Douglas. Douglas is the cutest little daschund you've ever seen! The markings on his coat make him a 'silver dapple' daschund.
Douglas has been to stay with Charlie and Lola and they are all best friends!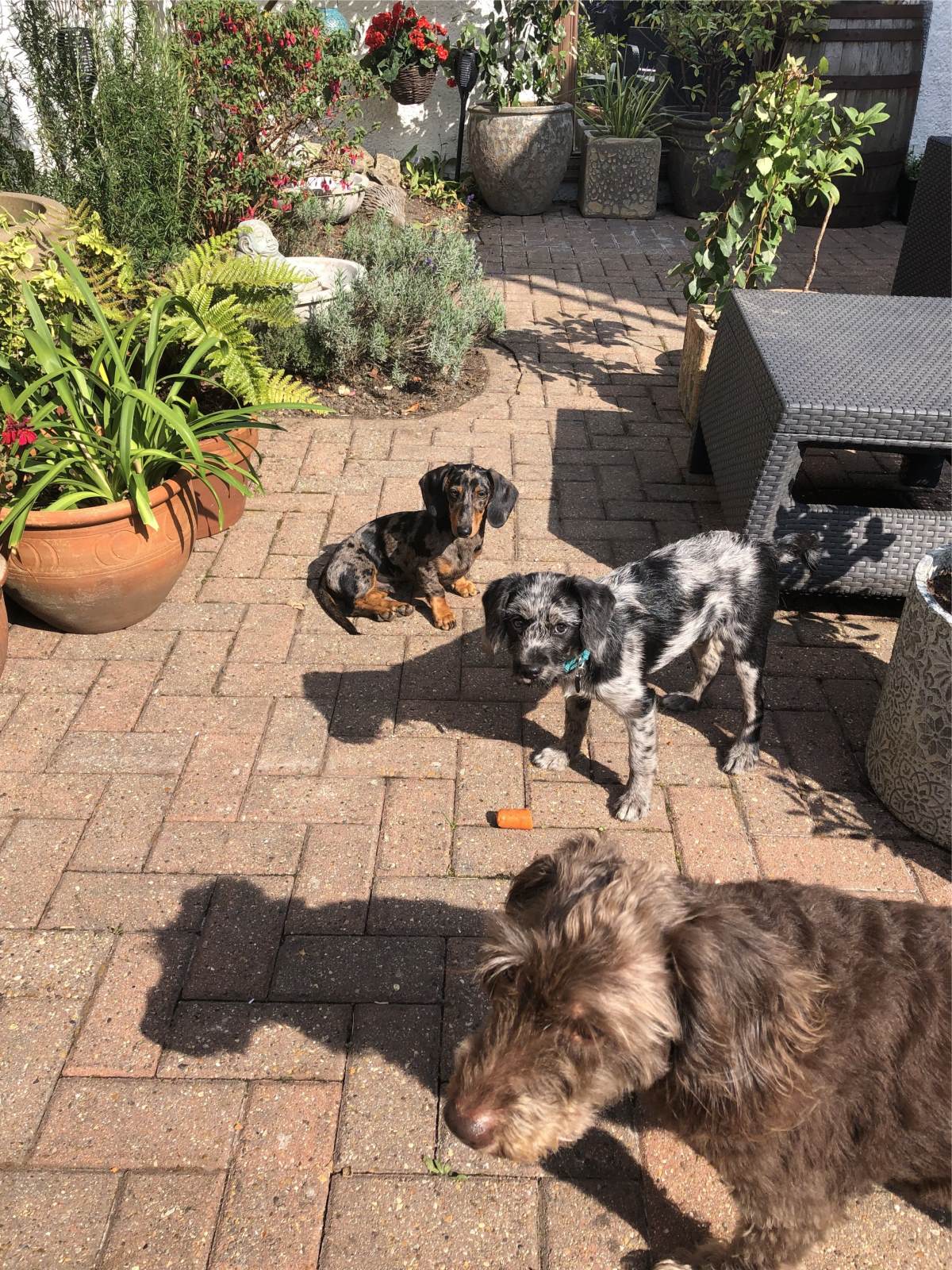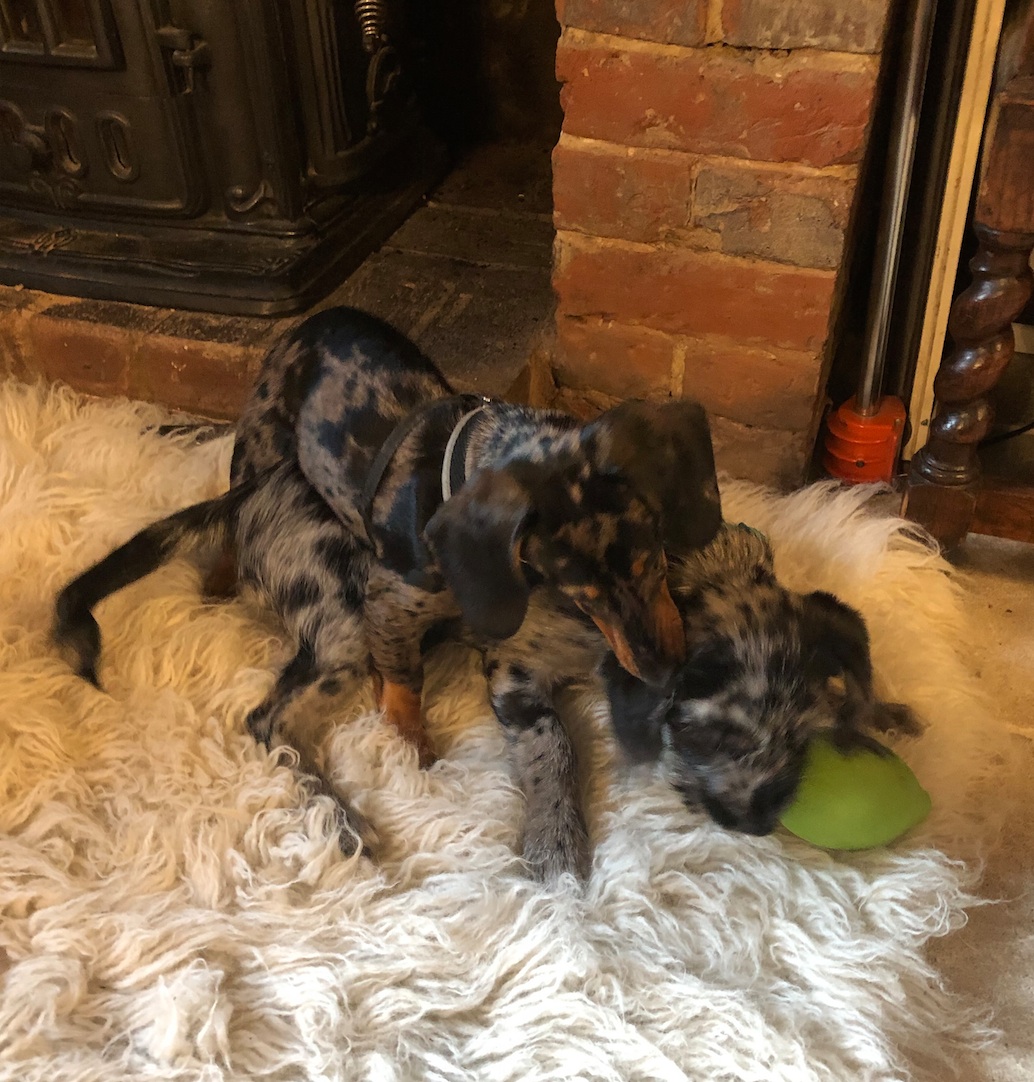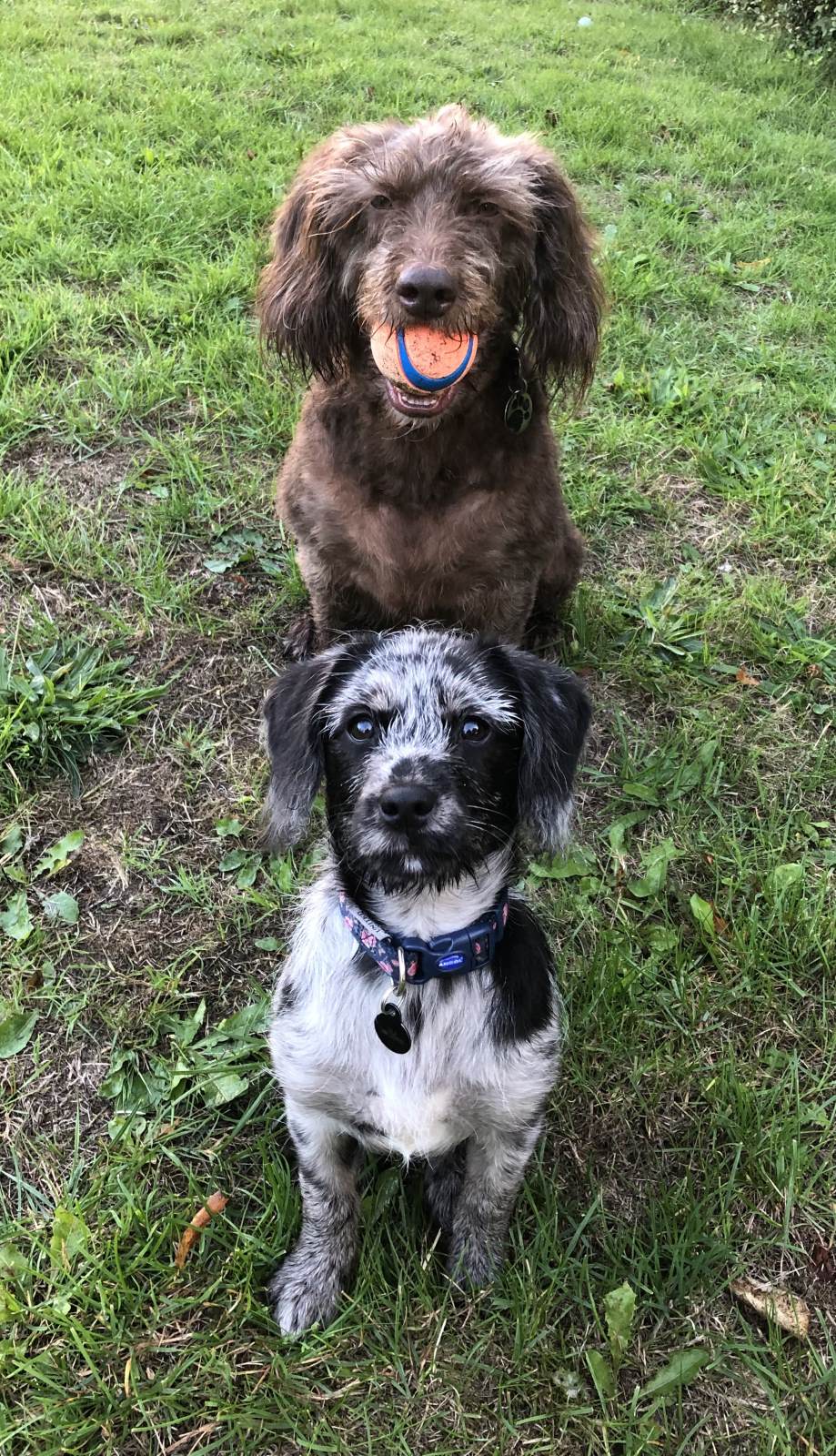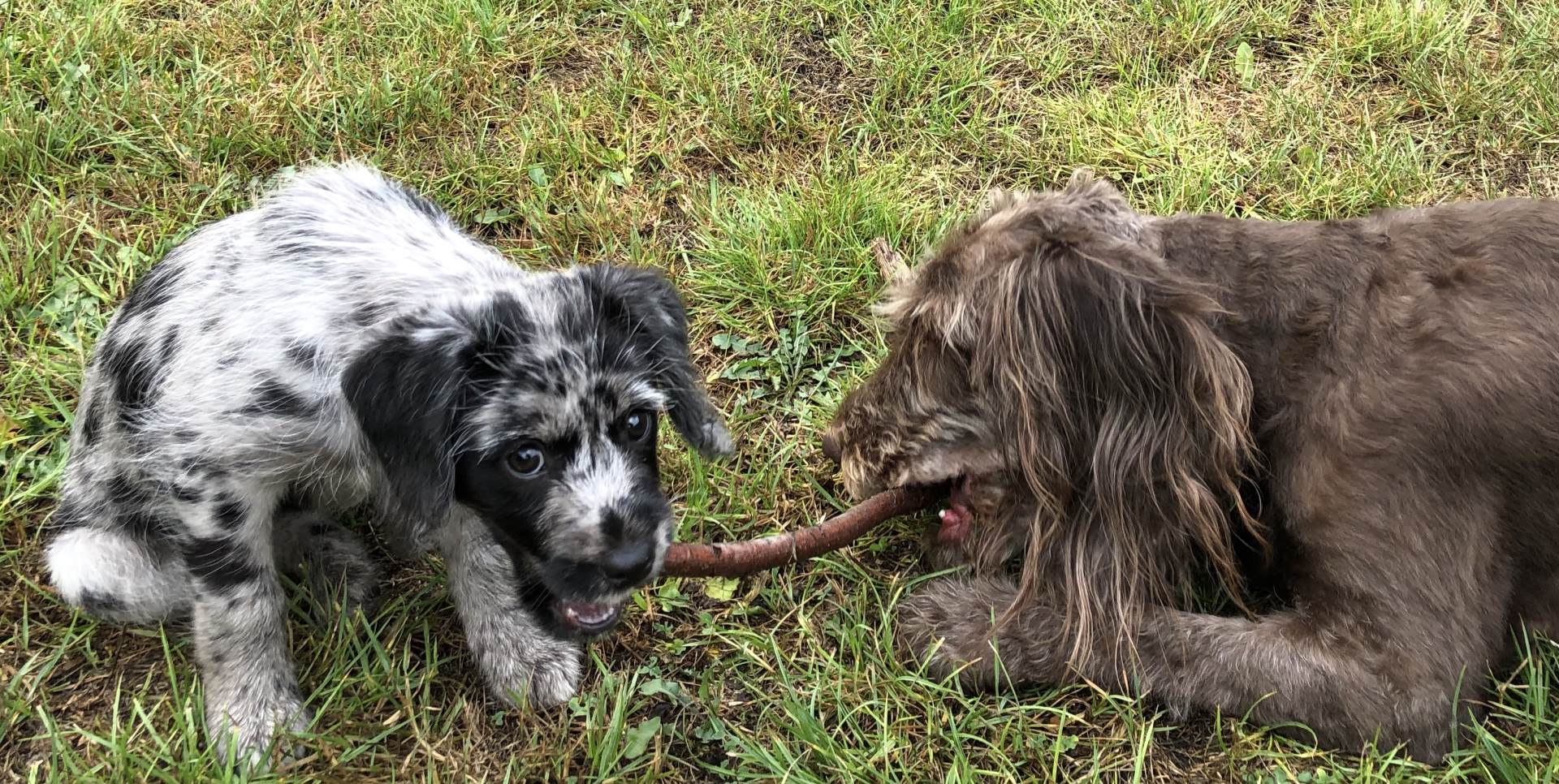 Lola really is like the naughty little sister in Lauren Child's books, and Charlie is just like the patient big brother.
Charlie Brown, a chocolate brown miniature labradoodle, (he was carefully chosen for his hypoallergenic, non shedding coat, huge brown eyes and adoring personality) joined our school over six years ago.
Hundreds of applications flooded in from children to become Trained Dogwalkers – a highly sought after opportunity to go with Charlie and Ms Harte to the local park in a small group at lunchtime, walking Charlie on his lead, getting him to sit at the edge of the road, and marvelling at just how many times he can have a wee over a 45 minute period! The children clearly enjoy watching Ms Harte pick up his poo (children are never asked to do this).
Lots of pupils applying to be dog walkers have never walked a dog, or given one a treat,
and lots are, by their own admission, really quite nervous. By the end of 45 minutes, children have become, without exception, confident and clear about being the 'Pack Leader', and they proudly leave with a certificate to prove it!
Charlie has comforted crying and distressed children, performed by barking at the EXACT right time in the Early Years performance of 'How Much Is That Doggy In The Window', visited every class for science lessons, social visits or learning about caring for pets, been the chosen reward for improving attendance, and he also has a constant stream of staff popping by to give him a pat and a smile. He never minds leaving his comfortable sheepskin bed to oblige the staff and children with a little snuggle and a tail wag.
The Dog's Trust came in and ran outstandingly good workshops with every class on how to care for and behave around dogs, and this really helped Charlie learn how to behave too!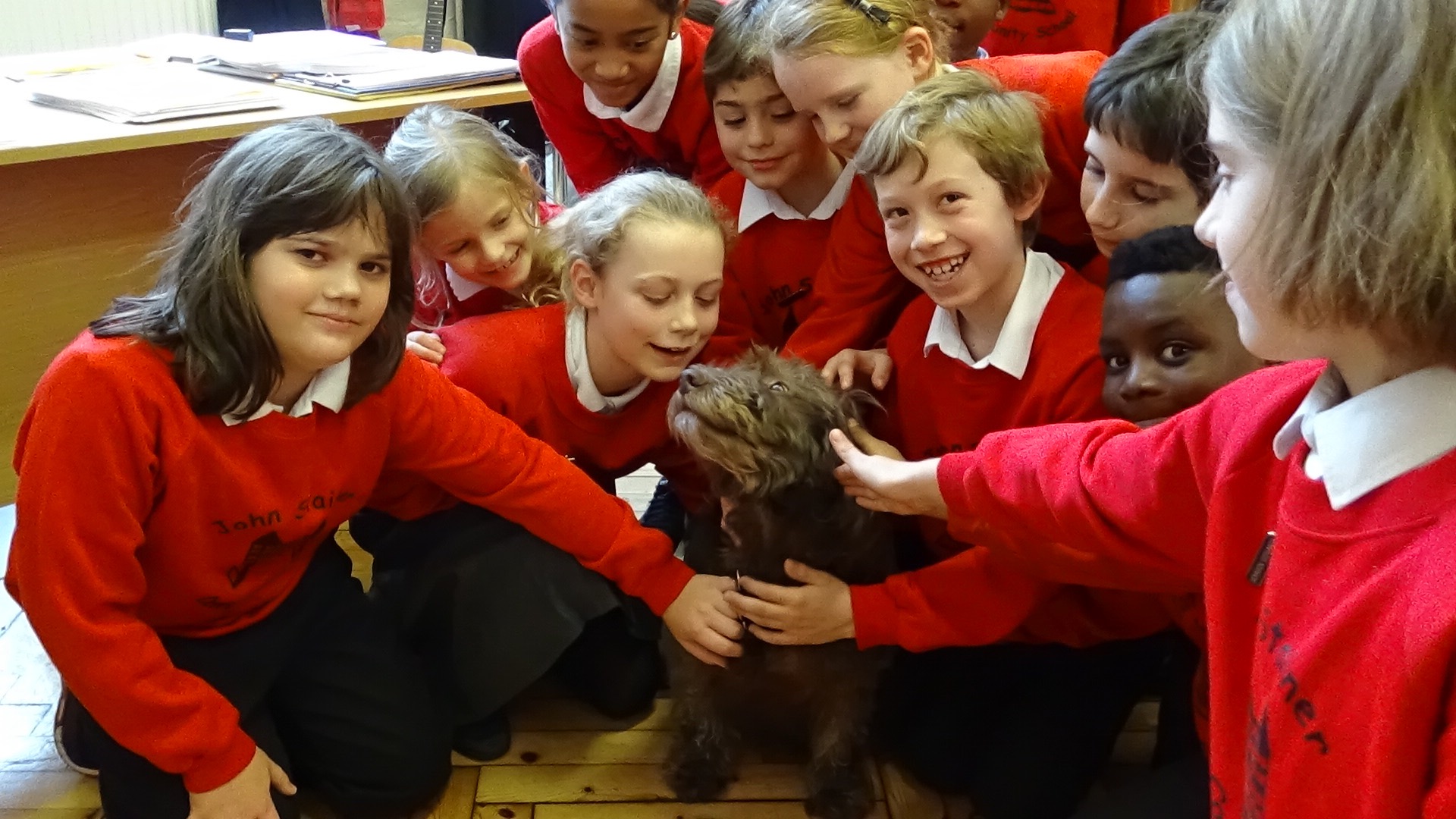 Charlie Brown has become something of a local celebrity – recognised in all the local parks as 'The John Stainer School Dog', and his fame has spread nationally! The Times Education Supplement published an article about Charlie and we get at least one call or email a week about other people wanting to have a School Dog of their own! There are at least 80 more school dogs all around the country now because so many people thought it would be a good idea for their school too. We now have over 300 trained dogwalkers who do such a fabulous job giving Charlie his lunchtime exercise.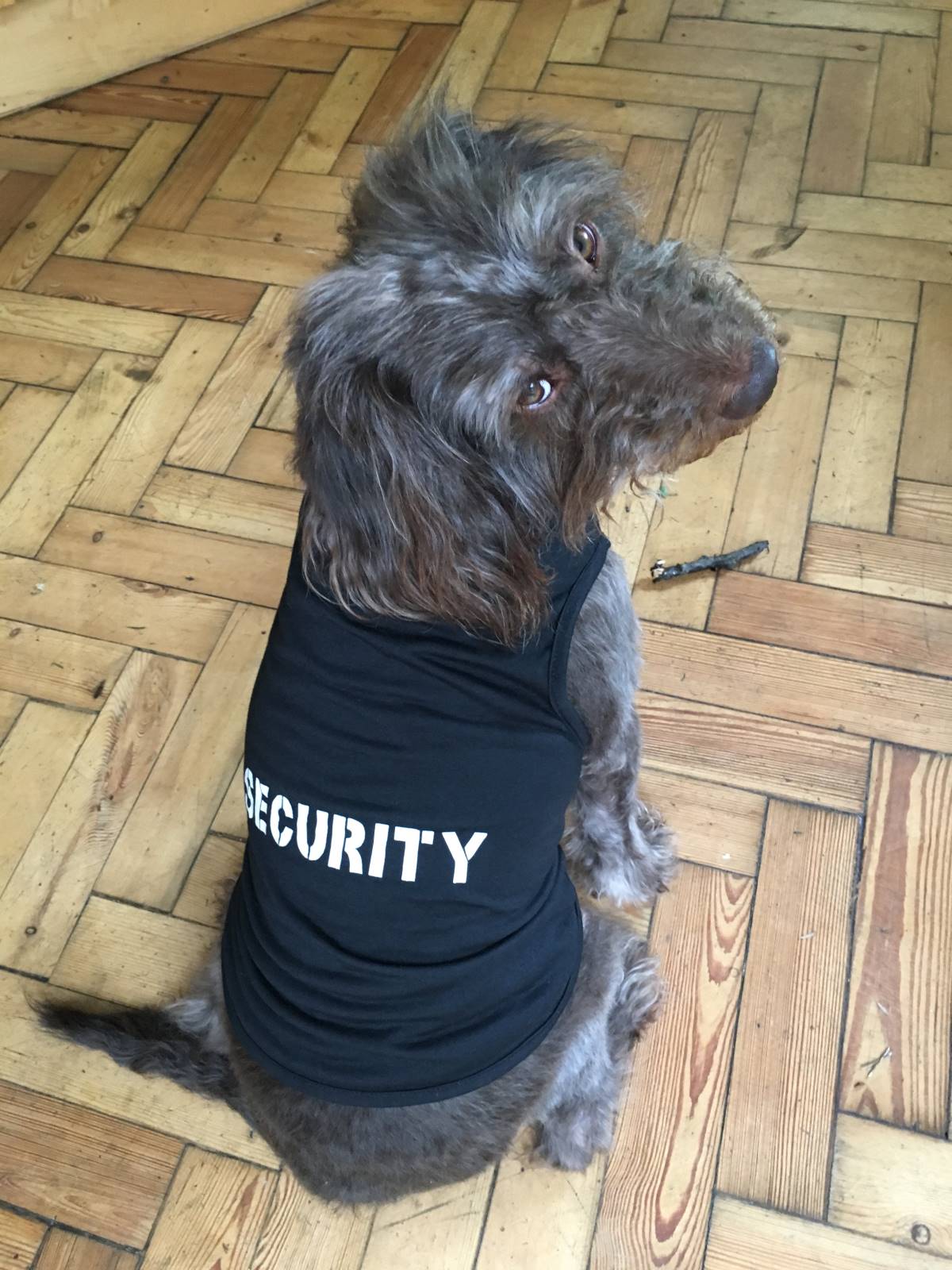 Everyone smiles when they see Charlie – his mere existence spreads joy and happiness in our school - children have written poems for him, given him toys and drawn and painted wonderful pictures of him. It is hard now to remember a time when we didn't have him!