School Meals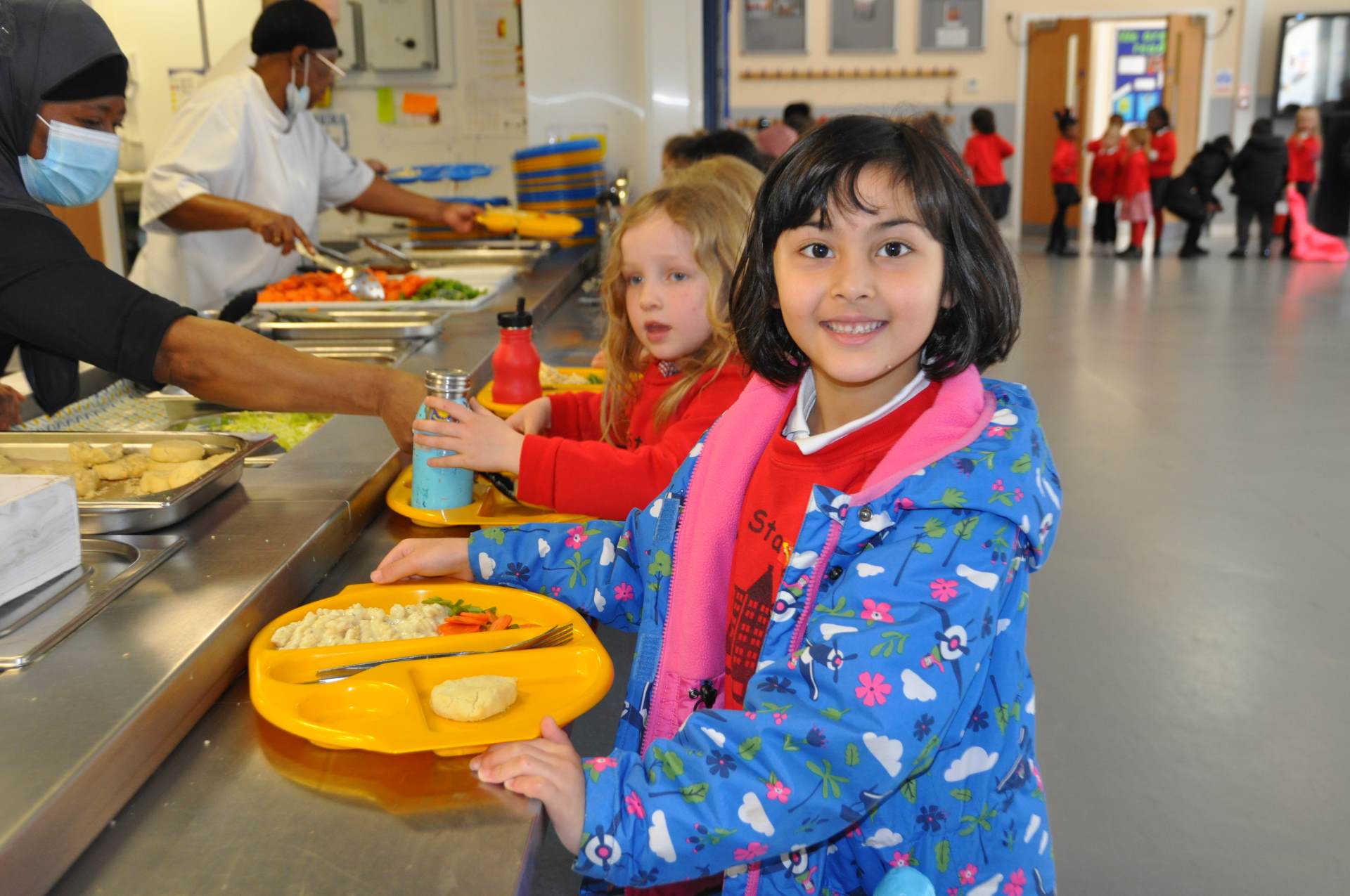 Children are able to have a school meal, or to bring a packed lunch. Packed lunches are brought to school and stored in the classrooms until lunchtime. They are monitored to ensure they are balanced. We have a number of children with very serious nut allergies so please do not send any form of nuts in. We do not allow any form of sweets or chocolate in either school dinners or packed lunches.
Dinners must be paid for in advance, on a Monday, or they may be withdrawn.We would like to confirm that the meat served by our school kitchen is halal meat. Water is freely available throughout the day. We do not allow sweets to be eaten in school at any time, except at our fairs and discos.
All Reception, Year 1 and Year 2 children are entitled to a free dinner, but it is extremely important to our school funding that if your child is entitled to Free School Meals even if they already get them that you apply online. If you don't apply, we don't get the funding!
Please see below the Autumn/Winter Menu 2020/2021 for John Stainer school.
Who can get free school meals
Your child can get free school meals if your combined annual household income is below £16,190 (as assessed by HMRC) and you get one of the following benefits:
income-based: income support or jobseeker's allowance (not eligible if on contribution based jobseeker's allowance)
income-related: employment support allowance (not eligible if on contribution based employment support allowance)
universal credit
income support
the guaranteed element of state pension credit
support under Part VI of the Immigration and Asylum Act 1999
child tax credit only.
Please check if you are eligible!