Admissions
Applying for admission to Reception
Admissions to Reception classes at John Stainer are determined by Lewisham Council's admission arrangements. If more parents want places for their children than there are places available, Lewisham Council will apply their published admissions criteria (listed below) to decide which applicants are offered a place. Priority will be given in the following order:
Children in care, including those children who have been adopted, or become subject to a residence or special guardianship order
Children with exceptional medical or social needs for a particular school (as supported by professional documentation).
Children whose brother or sister (including half brothers or sisters and foster brothers or sisters residing at the same address) already attend John Stainer Primary School.
Children living closest to the school (all distances are measured in a straight line)
In exceptional circumstances a child may be given priority on the grounds of an acute medical or social need, where the application is supported in writing by a professional.
Children of teachers may be given priority of admission if this allows the teacher to take up or retain a teaching post.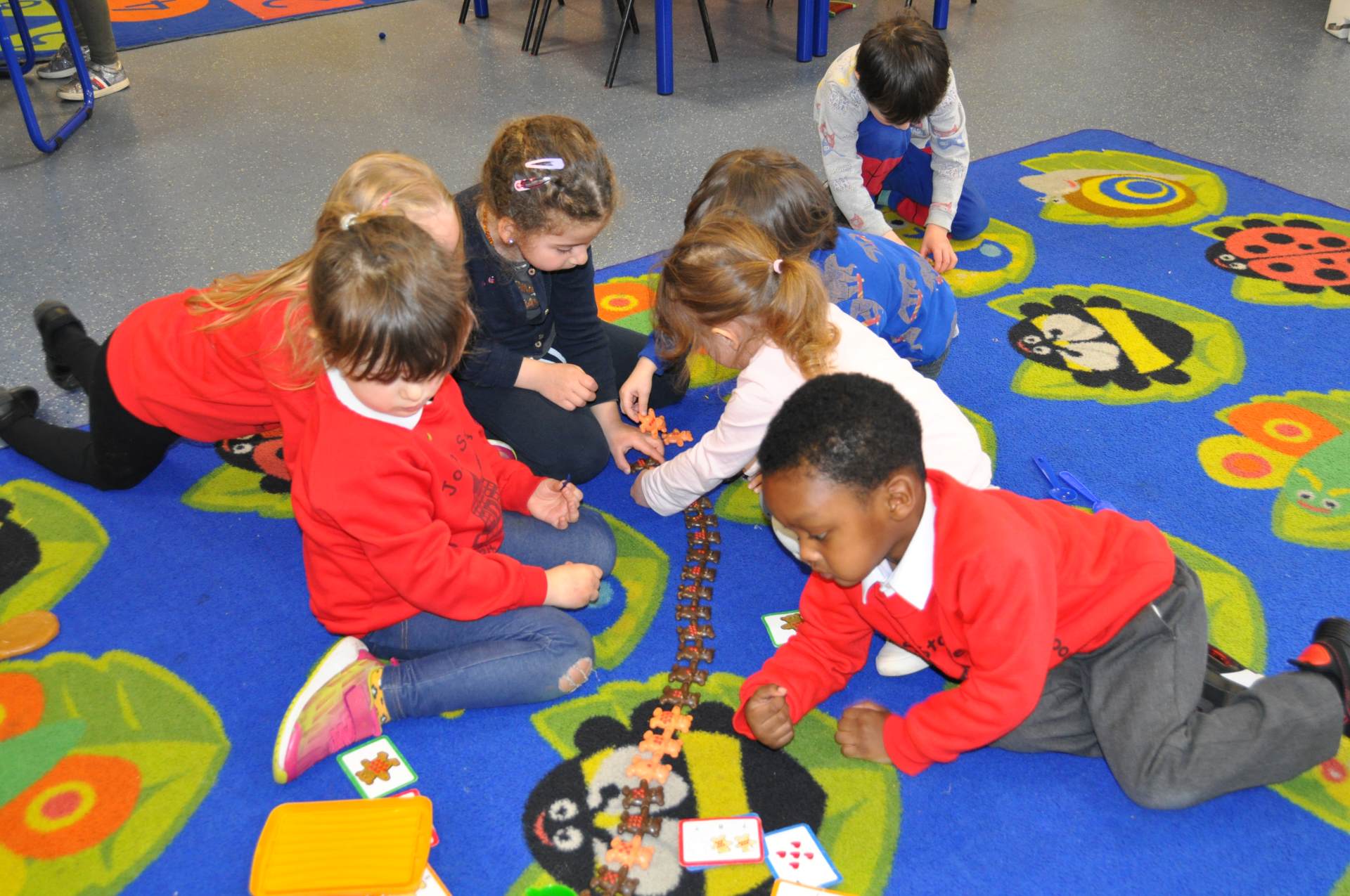 Reception pupils are normally admitted to school in the September following their 4th birthday. Parents may apply for a reception place any time after the child reaches the age of three and will be notified if they have been successful by the Local Authority.
Applications are made through the Local Authority preferably on line by visiting www.eadmissions.org.uk or by using a Common Application Form (CAF) available from Lewisham Admission and Appeals Team at Laurence House.
Applications for entry in September 2022 have already closed (14th January 2022). Offers of a place were made on Reception National Offer Day 19th April 2022.
John Stainer takes 60 children into our two Reception classes each year in September, and it is always heavily oversubscribed. If you cannot apply online, please contact the Admissions Team on 020 8314 8282. Lines are open Monday - Friday, 9:am - 12 noon. Our admission policy follows the guidelines set out by Lewisham Authority. Children are admitted under the following criteria.
Children 'looked after' by the local authority
If they have a brother or sister already attending John Stainer
Distance to school
Parents may appeal the decision, under the School Standards and Framework Act 1998. Forms are available from Lewisham Education (020 8314 6211) or more information can be obtained from Sarah or Suzie in the main office.
RECEPTION GALLERY
We understand that as parents you want to get a feel for a school you might want to consider for your child (even though in reality you are only likely to be offered the school nearest to where you live). Usually we offer two open mornings a year where the headteacher will speak to parents as a group, and pupils will show you around the school and answer your questions. This is so you can hear how we work, see the art work the children produce and first hand experience of the calm, productive atmosphere. The open mornings usually take place in October and November. We look forward to seeing you on either of these two mornings.
Applying for admission to Nursery
Children can start in the Nursery the September after their third birthday. Nursery place applications can be made directly through the school office by collecting an application form from the Reception desk and returning it directly to the school once completed. Having a nursery place at John Stainer Primary School gives no guarantee of a place in one of our Reception classes.
Our nursery offers 10 part-time morning places, from 9:00 am-12:00 pm. We also have 20 full time places. Children usually start nursery in the term after their third birthday. Admission to the nursery is based firstly on educational, medical and social need. The other criteria for entry are the same as for Reception class. We also require that children are toilet trained and do not attend wearing nappies or pull-ups (unless this is an additional needs requirement).
We will be holding an open session for prospective parents/carers of children who would be starting in Nursery in September 2023 (dates to be confirmed). Members of staff will be giving a guided talk about all aspects of the Nursery, so we would ask that you arrive promptly at 2.00pm.
Please complete our Nursery Admissions application form in the link below.
Nursery Admissions Application Form
Please visit the Lewisham Council website for further information www.lewisham.gov.uk/primaryadmissions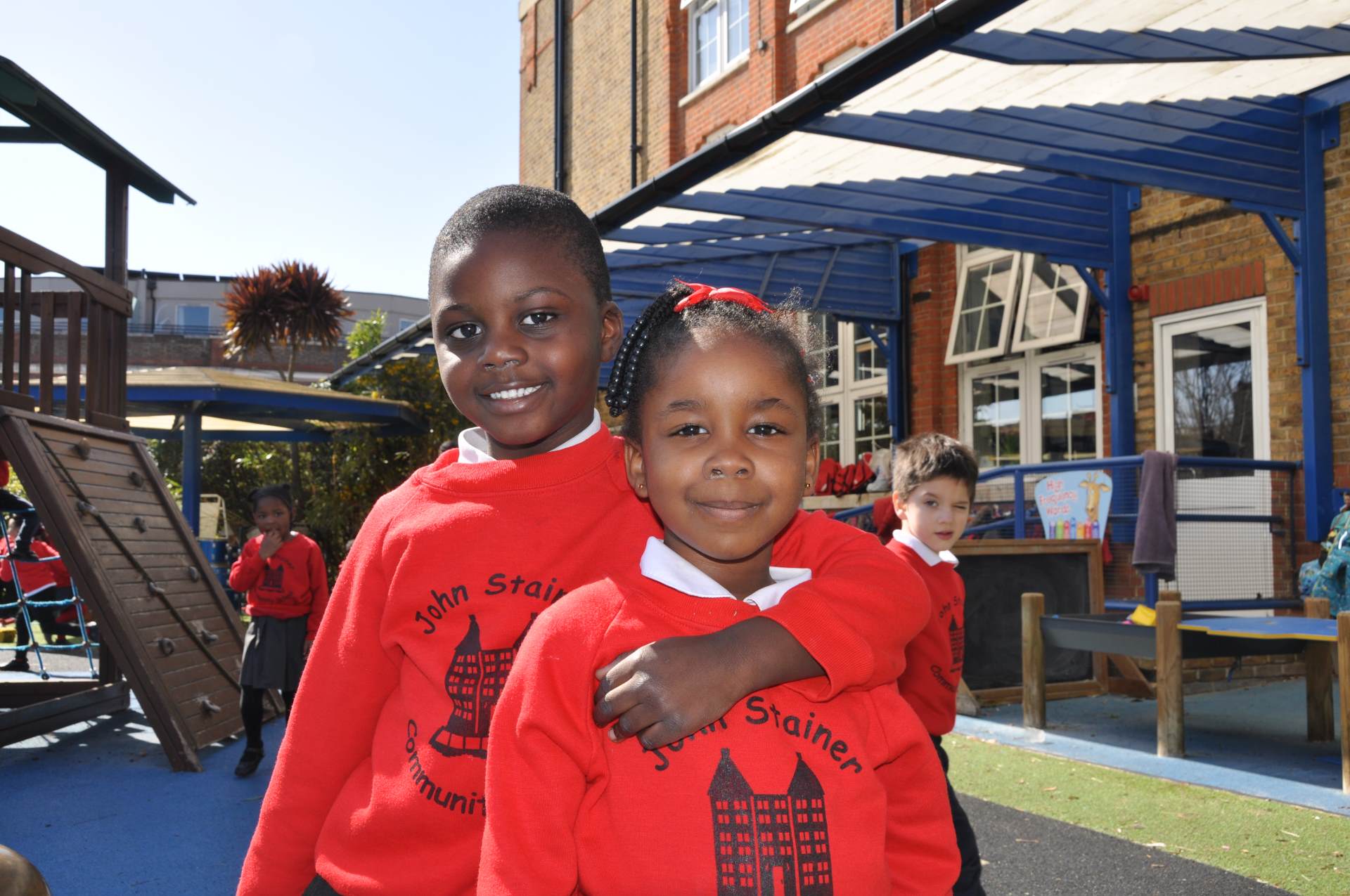 Applying for admission to other year groups
Any 'In-Year' applications should be made directly to Lewisham Admission and Appeals Team on 020 8314 8282 or by email schooladmissions@lewisham.gov.uk. If you are applying from another Lewisham school you will first need to meet with the Head Teacher of the current school to discuss your reasons for wanting to move.
When we have a vacancy in a year group, these can be applied for through Lewisham by completing an In Year Transfer form. The headteacher meets with all casual admission families to ascertain the reasons for the move, meet the children and welcome your family to our school.
Transfer to secondary school

The secondary transfer process from Primary to Secondary education starts at the Autumn term when your child is in Year 6. The following link gives you up-to-date information and key dates.
For online applications please visit https://www.eadmissions.org.uk/eAdmissions/app
For Further information please visit http://www.lewisham.gov.uk/myservices/education/schools/school-admission/Pages/default.aspx