English
A strong foundation in reading and writing underpins our children's future success.
We aim for all pupils to leave John Stainer School as fully literate individuals, enjoying reading for pleasure and purpose, and able to communicate clearly and effectively through speaking and writing.
Reading for pleasure is one of the most important indicators of your child's future success. We encourage children to read for pleasure as much as possible!
What we teach
At John Stainer we teach to the new National Curriculum for English, and the Early Years Foundation Stage Curriculum.
We have developed our own teaching framework to enable our children to learn in a rich and progressive way. Every term children make progress with their speaking, reading and writing through carefully-planned teaching sequences. You can view our English Policy here.
How we teach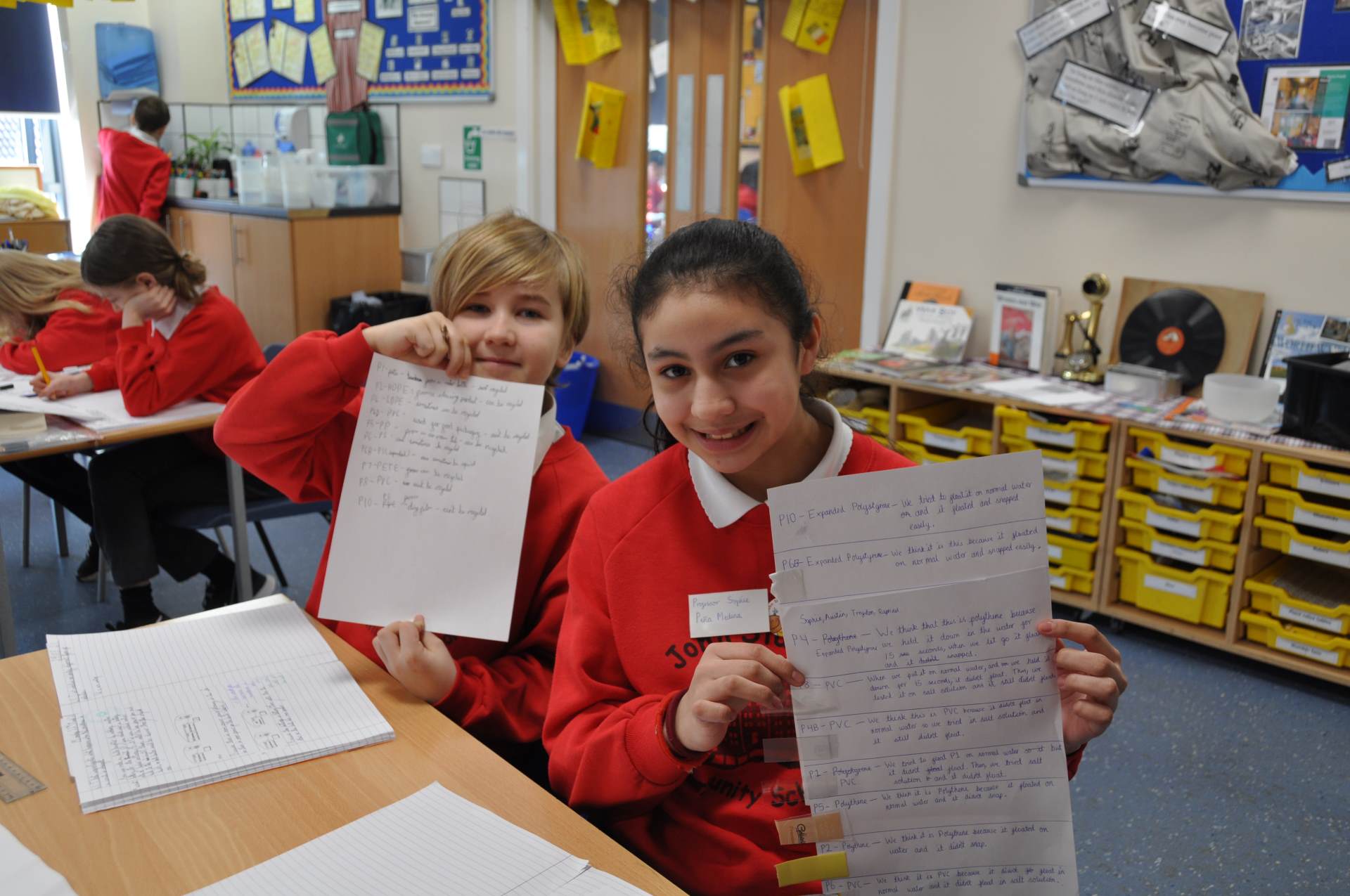 At John Stainer School we use the 'Talk for Writing' approach developed by Pie Corbett to teach children how to be effective writers, and we teaching essential reading skills through the use of high-quality literature. Teachers then develop children's skills through the study of stories and other types of writing. Children read, write and perform poetry throughout the year to stimulate their curiosity and use of language.
Talk for Writing
Talk for Writing centres on the belief that if children cannot say something, then they will not be able to write it. It enables children to imitate the language they need for a particular topic orally before reading it, analysing it, and then writing it down.
Children learn and internalise a new story or model text using a text map to guide them. They imitate new language patterns, and learn the structure.

Together the class 'read as writers' and borrow the tips and tricks to build their own writer's toolkit.
The teacher demonstrates how to write down a new version of the story, exploring language and developing characters, settings and events, before the children have a go for themselves. They have lots of ideas!
We use the Talk for Writing approach in our non-fiction writing too. It lets us experiment with language patterns and ideas so that we can be really confident about writing in different genres.
Spelling, Punctuation, Grammar and Handwriting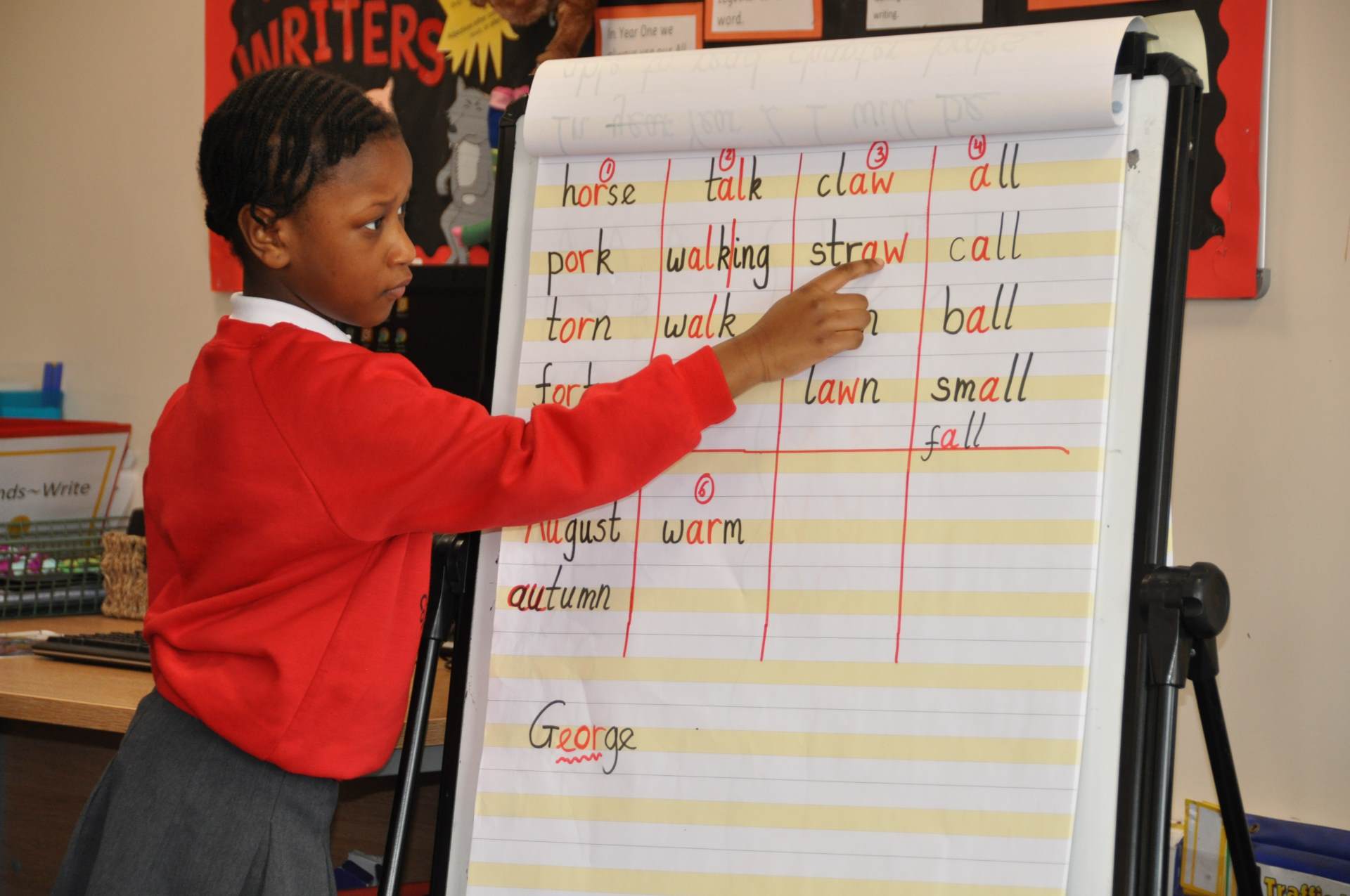 Spelling, grammar and handwriting are vital skills which enable children to become confident and proficient writers. We try hard to teach punctuation and grammar in context so the children can really understand why and how we can use these tools to good effect in our writing.
We teach the important skills of spelling and handwriting discretely, and ask that you support us in this at home.
We teach the printed alphabet in the Early Years, moving through pre-cursive (with 'flicks') in Year 1, aiming for fully joined cursive writing by the end of Year 2.
Encouraging correct grip and letter formation is essential, and we ask you to encourage this at home. As children learn new letters, we encourage them to form them correctly, as it is so much easier learn good habits early than correct poor habits later. You can find our handwriting policy here [Link to handwriting policy] and our school handwriting style and letter families here.
Teaching Reading
We put high-quality literature at the heart of children's learning and encourage reading for pleasure.
Children's journals and class reading journals allow children to record their thoughts, ideas and predictions as they explore the text together.
Children also develop their reading enjoyment, stamina and skills through daily whole-class reading and read-aloud sessions.
Teaching of Early Reading
We provide a rich Early Years curriculum to develop children's communication skills, motor skills, and immerse them in the wonderful world of books. Cutting, sticking and making all prepare our children to be great writers.
In the Early Years and Year 1, we teach phonics using the Sounds-Write programme to give children the skills to read and spell unfamiliar words.
Special events
World Book Day is so much fun at John Stainer. Do you recognise these book characters? Even Charlie Brown dresses up on World Book Day!
At the Resilience Oscars, we investigated how different book characters can teach resilience with our headteacher, Ms. Harte, and held a special awards ceremony for the characters. Do you recognise them?
We were so excited to welcome Michael Rosen to John Stainer School. He inspired us with his poetry readings and workshops, and trained the teachers to teach poetry too.
Join us at our regular poetry shows. Every class performs a poem that they have learned.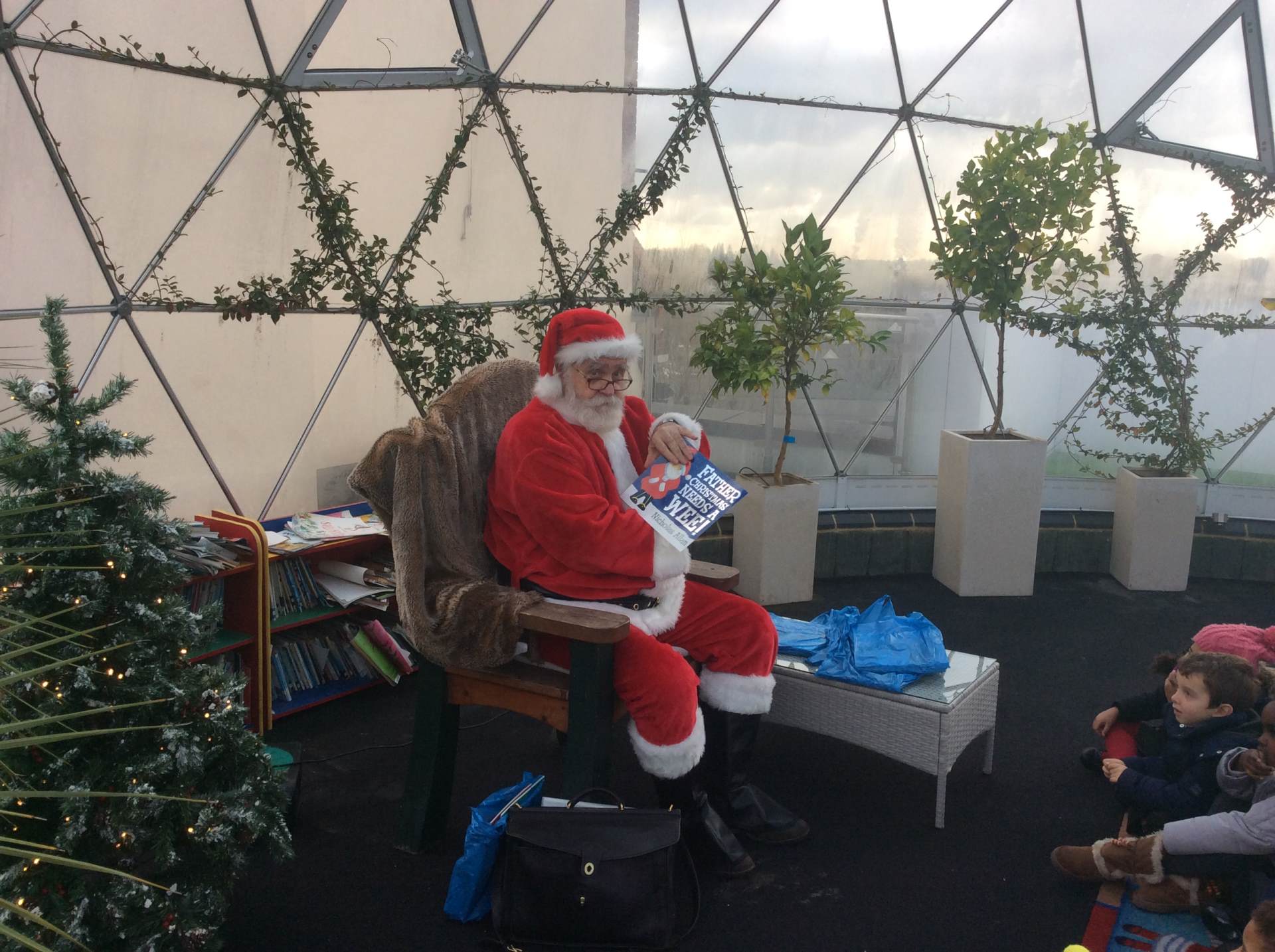 Father Christmas loves sharing stories when he comes to visit!
We love to welcome and work with visiting authors and poets. Here is a viking battle hosted by the wonderful Stacey Gregg.
How to help your child at home
Home support is key to reading success and we ask that you read with your child every day. Reading aloud should be the first thing you start and the last thing you give up with your children!
Aside from being a fantastic shared experience, it teaches the essential skills of prediction, inference and deduction. It is THE BEST way to develop your child's language and love of learning. Do it every day, and don't stop when your child is able to read.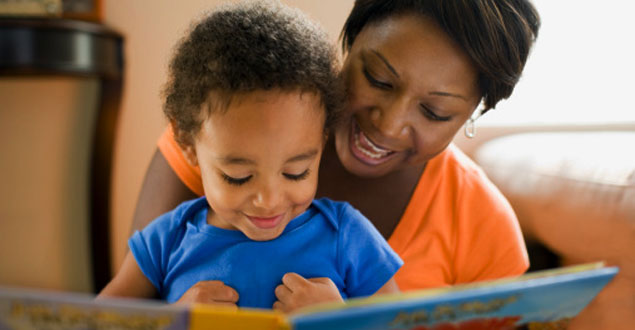 Listening to audio books together, in the car or at bedtime is a great way to enjoy literature without turning a single page.
Fun websites and apps such as Letter School can help children remember letter formation in a different way, and can be a fun treat.
Teach Handwriting is a website for parents about how to help your child with handwriting.
The Sounds-Write programme that we follow in school has a fantastic app for ipads which you can use to support your child's learning.
The school also subscribes to the phonicsplay website, which has a very useful FAQ section for parents. Children can also play games to practise their phonics skills. Please use the username johnstainer and the password phonics1. Phonics Play