Art
At John Stainer Primary School we place great emphasis on art, craft and design.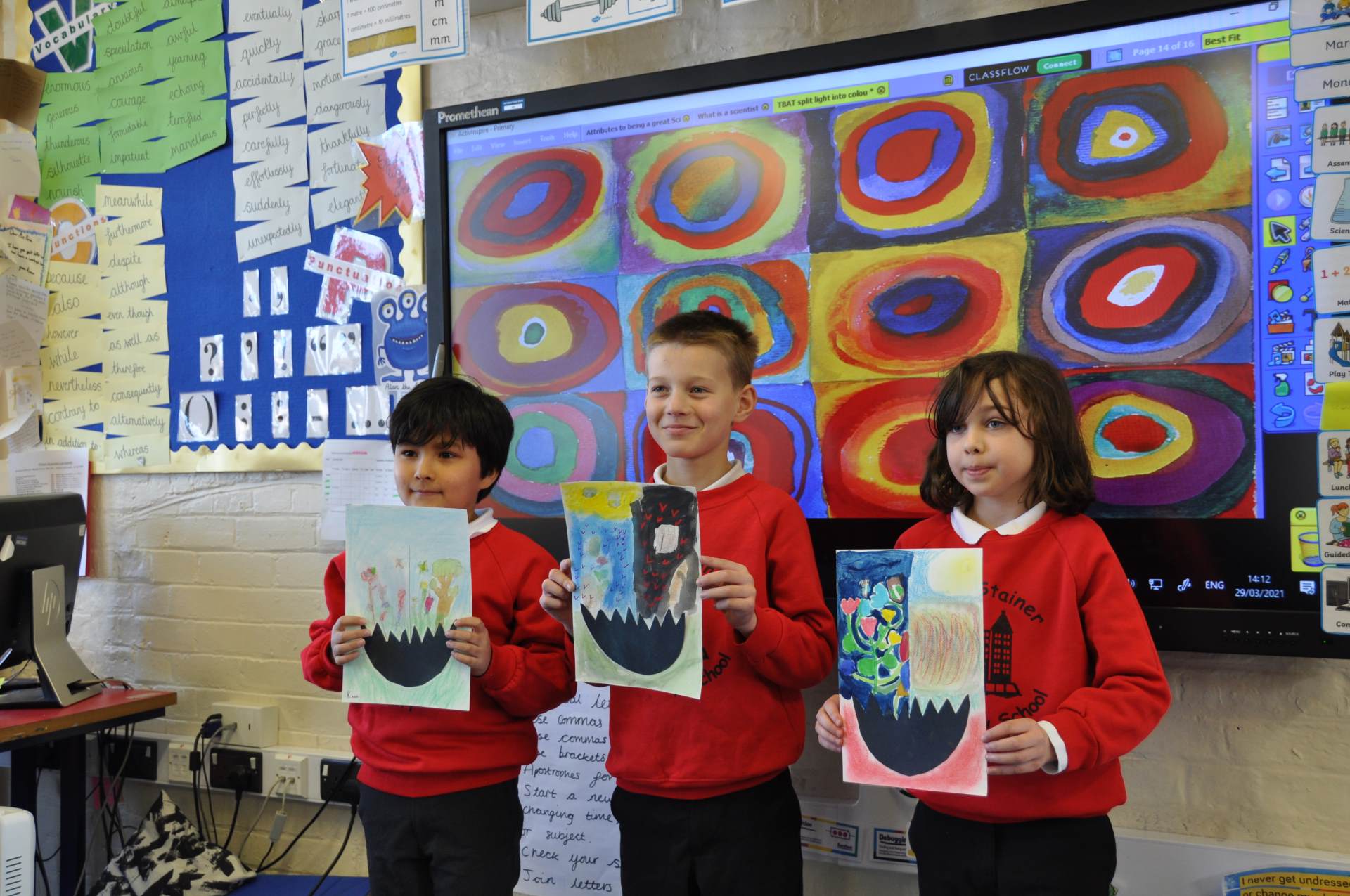 Our weekly art lessons follow a progression of skills which focus on drawing, colour and form each term.
The development of these skills culminates in a termly "whole school art project", which is often linked to a local gallery and/or the National Gallery. Children's art is also linked across the curriculum, and demonstrates strong ties with other aspects of learning within the classroom. This is best displayed during our class exhibitions which take place each term and we see everything from erupting volcanoes to our very own versions of Christopher Wren's architectural wonders!
We aim to promote children's enjoyment of art by giving them skills and knowledge to enable them to appreciate and critique their own and other's work. Children are also encouraged to explore how famous artists used the skills they themselves are learning to create great masterpieces.
Through the teaching of art, children's creativity is fostered and they are able to express themselves in a way that other curricular areas may not allow. It encourages focus and perseverance not to mention the further development of fine motor skills.
Perhaps nothing is more satisfying than to see the great pride a child possesses upon realising how much they have learned and in turn the masterpiece that they themselves have created.
Art work is displayed in the corridors and communal spaces as well as in the classrooms, for all to see!