Orchestra
If you want to be very impressed, just listen!
We have an orchestra that was started by two of our parents. We now have over 40 children playing in the orchestra! We have children playing all sorts of instruments, and we have done lots of performances. We practice every Friday from 8.15 am until school starts.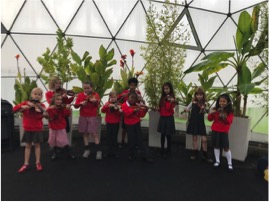 Oh yes, and Father Christmas DID come and play the harmonica with us!