Climate Change March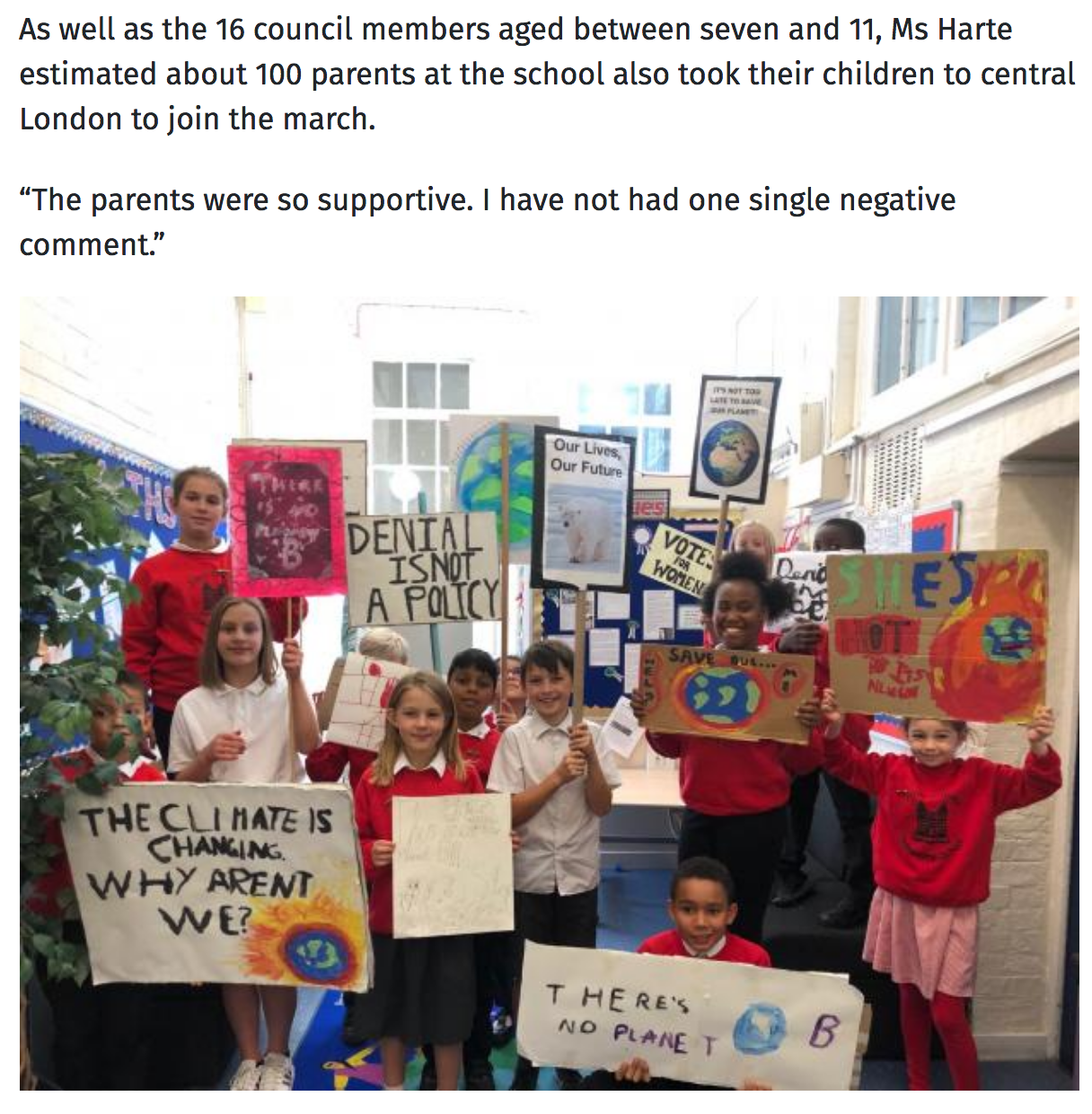 On 20th September 2019, the 16 newly elected School Council members and almost 100 other John Stainer pupils with their parents exercised their democratic rights to peacefully protest on the biggest ever global march against Climate Change on Millbank outside the Houses of Parliament. It may have been peaceful, but it was certainly loud!
From the beginning of the day where they featured on the BBC website showing their placards that they made it snowballed and they were on the BBC and ITV evening news, and had articles and photos in the Newsshopper, The Times, The Sunday Times, The Telegraph, The Sun, The National Education Union and even The New York Times!
Just look at some of these amazing articles and pictures, and listen to how eloquent our School Councillors were!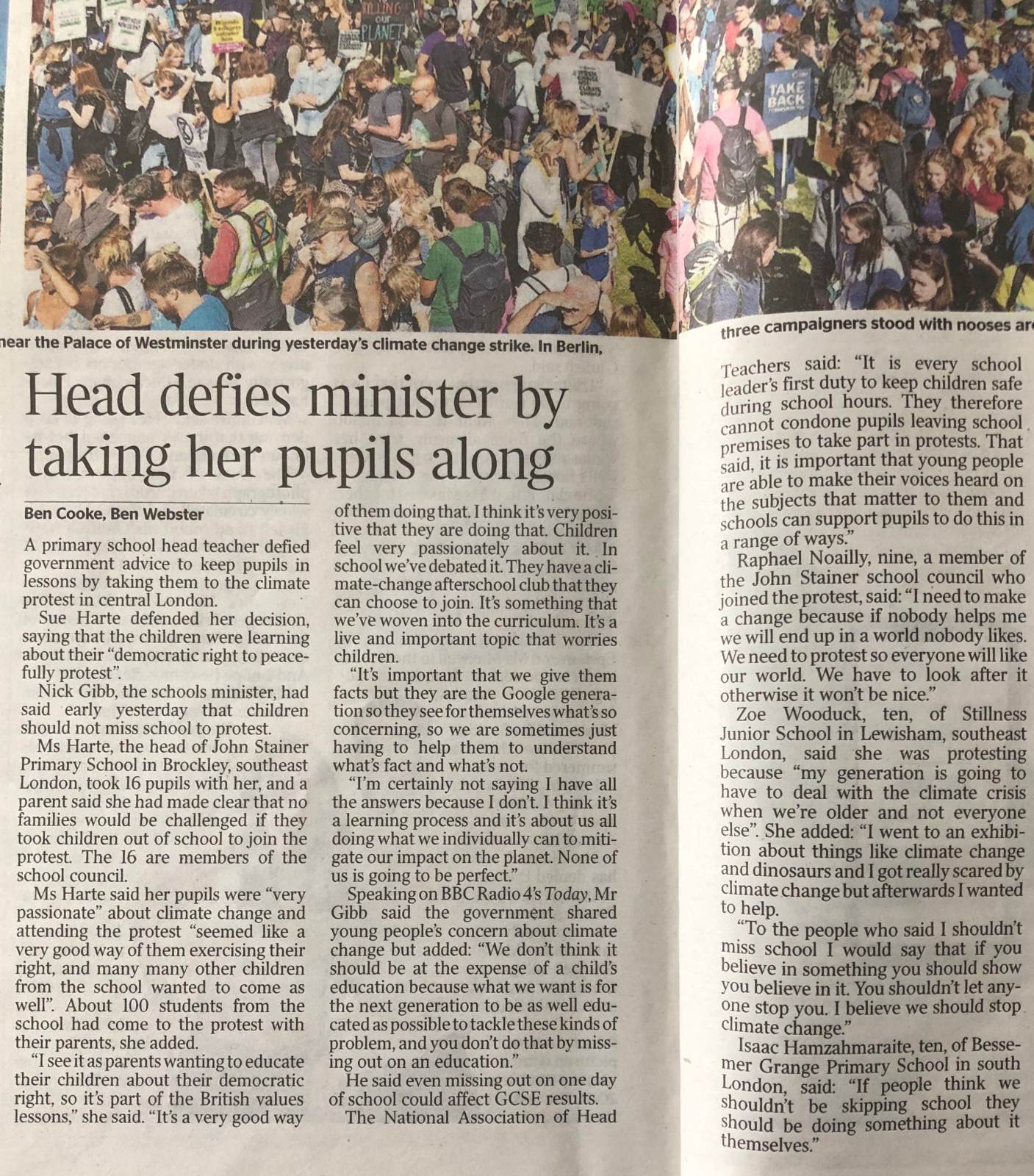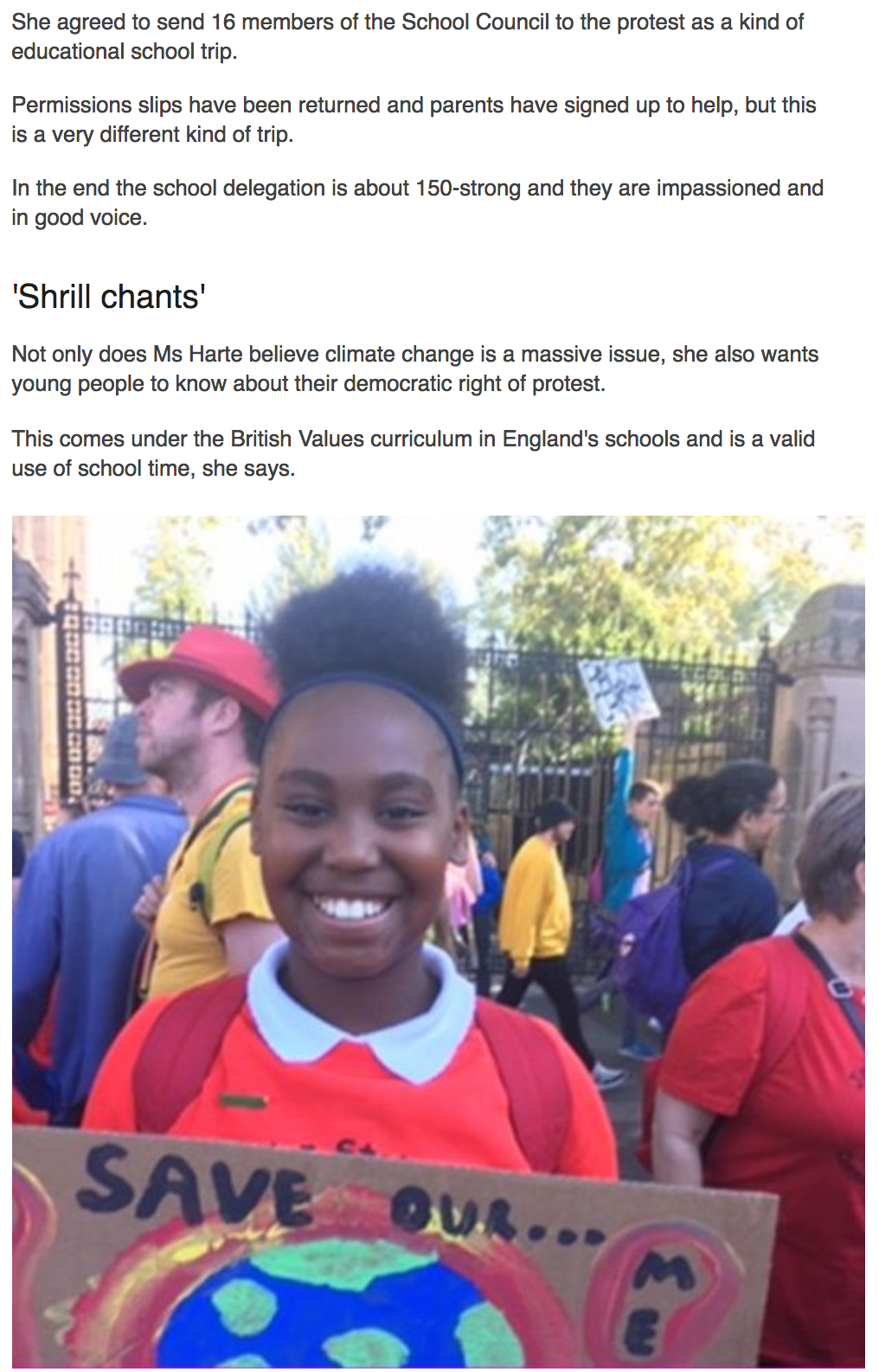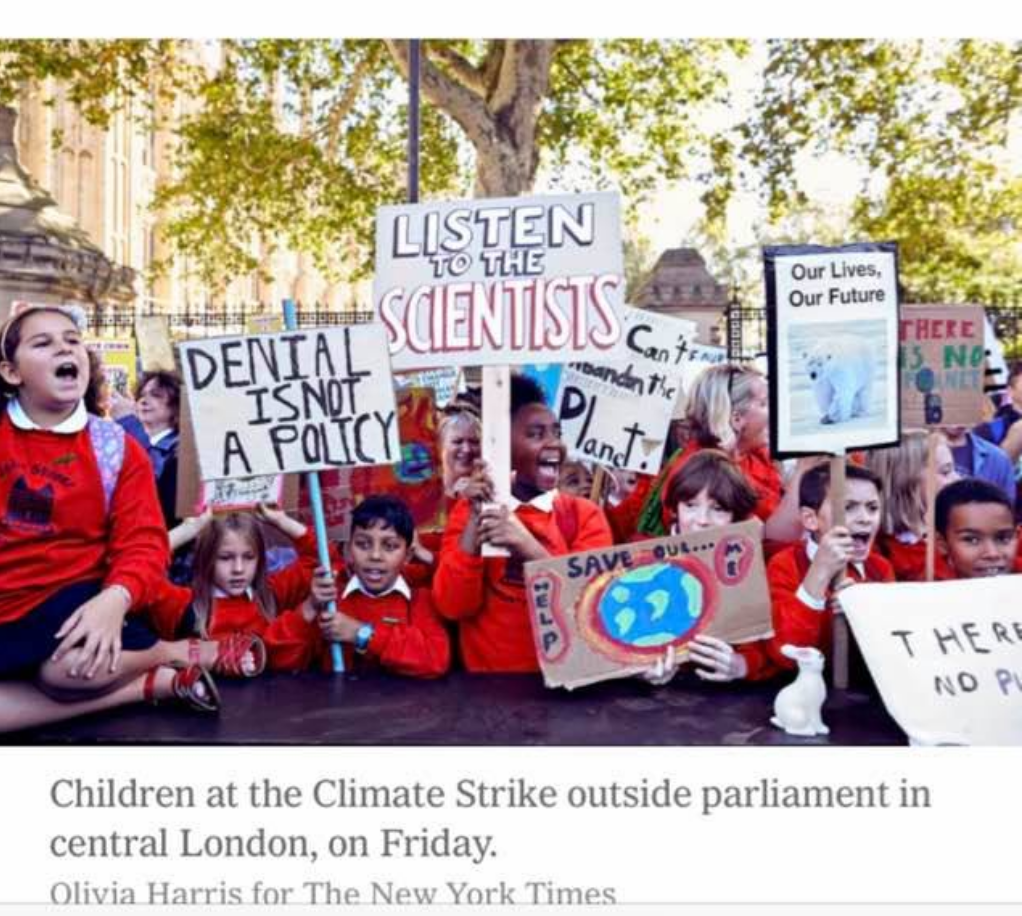 Reflections by the School Councillors
Max
Three words:
It.
Was.
Amazing.
I can't explain how much fun this trip was. It showed that not only adults care, but children also care about climate change. Mariah and I will even be on TV! I loved the experience!
Mariah
Today was incredible and a great experience, showing me that I am not the only one who wants to make a difference in the world. It also gave me hope that something might change. It was awesome and inspiring.
Seb
Today I went to a climate change strike to fight for our democratic rights with John Stainer School. We were chanting lots of powerful such as 'our lives, our future', and 'listen to the children'. We were at the strike to tell and warn the members of parliament.
Raphael
Today was a fascinating day. I learnt how to peacefully protest. It was not what I expected, there were people chanting, grouping together holding their placards to try to make changes. There was loud music projecting noises bringing joy to people's souls. I learnt a valuable lesson, we must look after our only home!
David
Today was amazing, we went on a trip to Westminster. Everyone was chanting, and dancing to music.
Isla-May
Today was fun,
Today was great
We could shout
It was better than playing with your mate
You could dance
You could play
If you made mistakes no-one would complain
There's no Planet B!
Eloise
Today I liked the chants, the banners, the place, my lunch, and the people on the march. SAVE PLANET B!!
ps and we got a bit of playtime when we got back to school!
Amelia
Today was an amazing day, thousands of people were there at the strike! Me and my friends were all chanting different chants at the same time. Even if the other people still do not care about our planet, there is a lot of people that do. Let's all save our planet! There's no Planet B!